Dean of Business Faculty under FPT University Vo Minh Hieu recently received the Teaching Excellence Award at ACBSP Conference.
ACBSP Conference 2017 took place from June 23 to 27 in Anaheim, California by the Accreditation Council for Business Schools and Programs (ACBSP). There were 800 participants from 60 nations around the world. Dean of Business Faculty under FPT University Vo Minh Hieu was honored to be one of 10 regional recipients of Teaching Excellence Award at the event.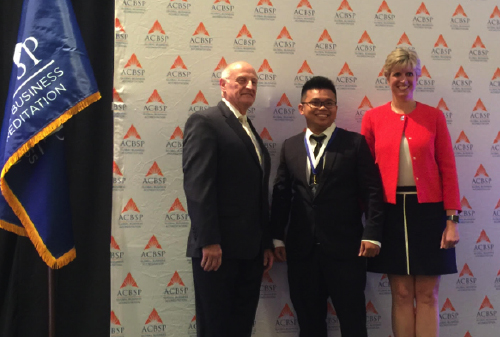 Honorees are selected in accordance with the award criteria based upon their achievements and contributions to the business faculty of the university. Feedback from students, parents and institutes on lecturers is also allowed for this award.
In April 2017, Mr. Hieu was the only candidate of South Asia (Region 10) to compete for the international award along with nine other regional recipients. Only in Region 10, there were around 60 universities, each one can put up many candidates.
Receiving the Teaching Excellence Award at the regional level in India, he was awarded the best paper in a presentation contest by South Asia Council. This year's ACBSP Conference focused on "Preparing Students for Career Success".
He had a presentation on "How is FPT University equipping its students to become career fighters?" The presentation indicated that FPT University had prepared three platforms for program development, 5 blocks of knowledge; highlighted the On the job training program (OJT); Personal Development Program (PDP) and output for students.
Besides Vo Minh Hieu, the Vietnamese delegation included Vice Rector of FPT University cum ACBSP Project Manager Tran Ngoc Tuan and Secretary of the ACBSP project Vu Le Van.
At ACBSP Conference 2017, the representatives from FPTU had the opportunity to meet and exchange views with Presidents and CEOs of Region 10 and international ACBSP. The delegation participated in the training course of criteria to accredit and develop programs to meet international requirements.
Some pictures at ACBSP Conference 2017: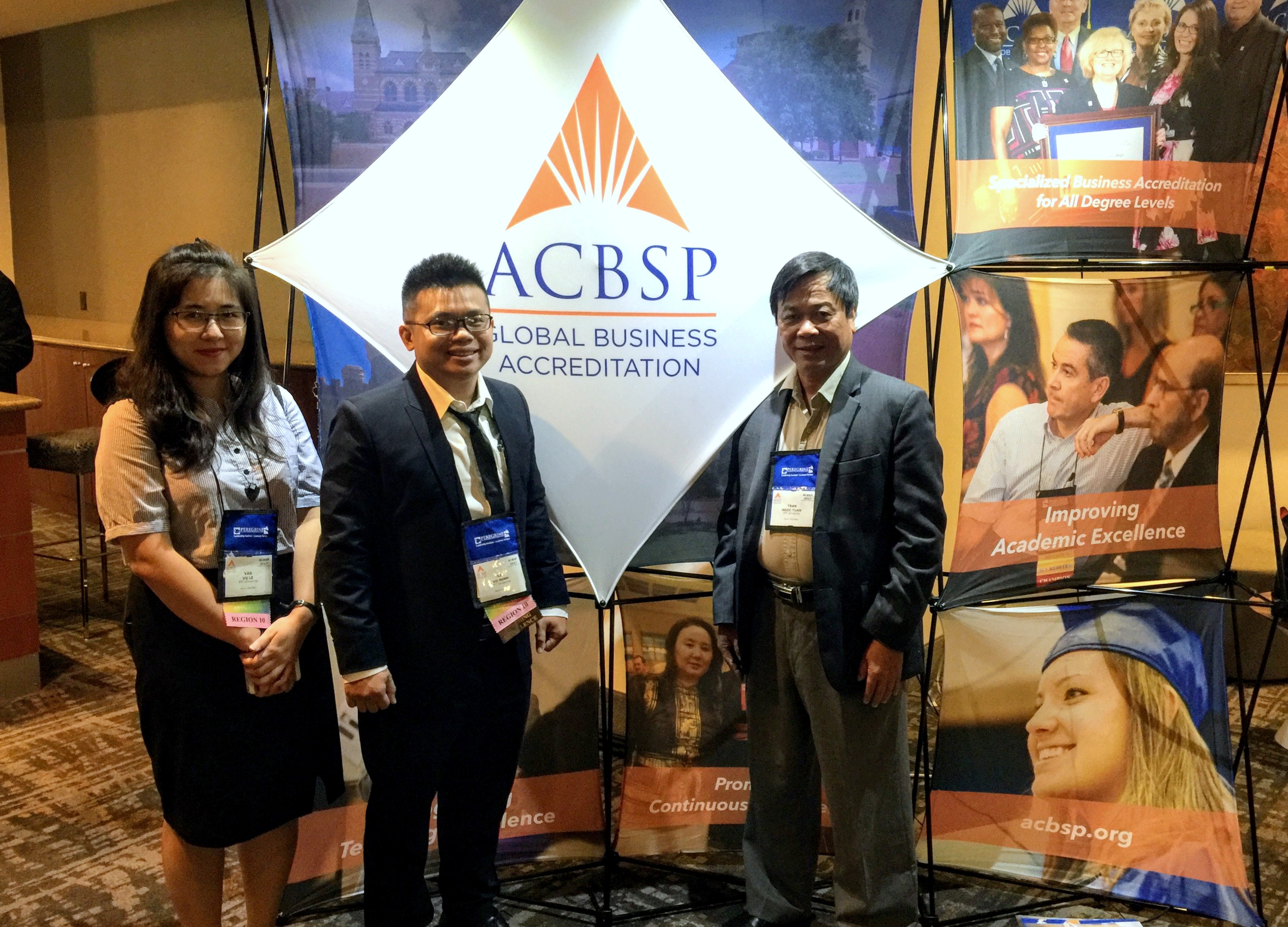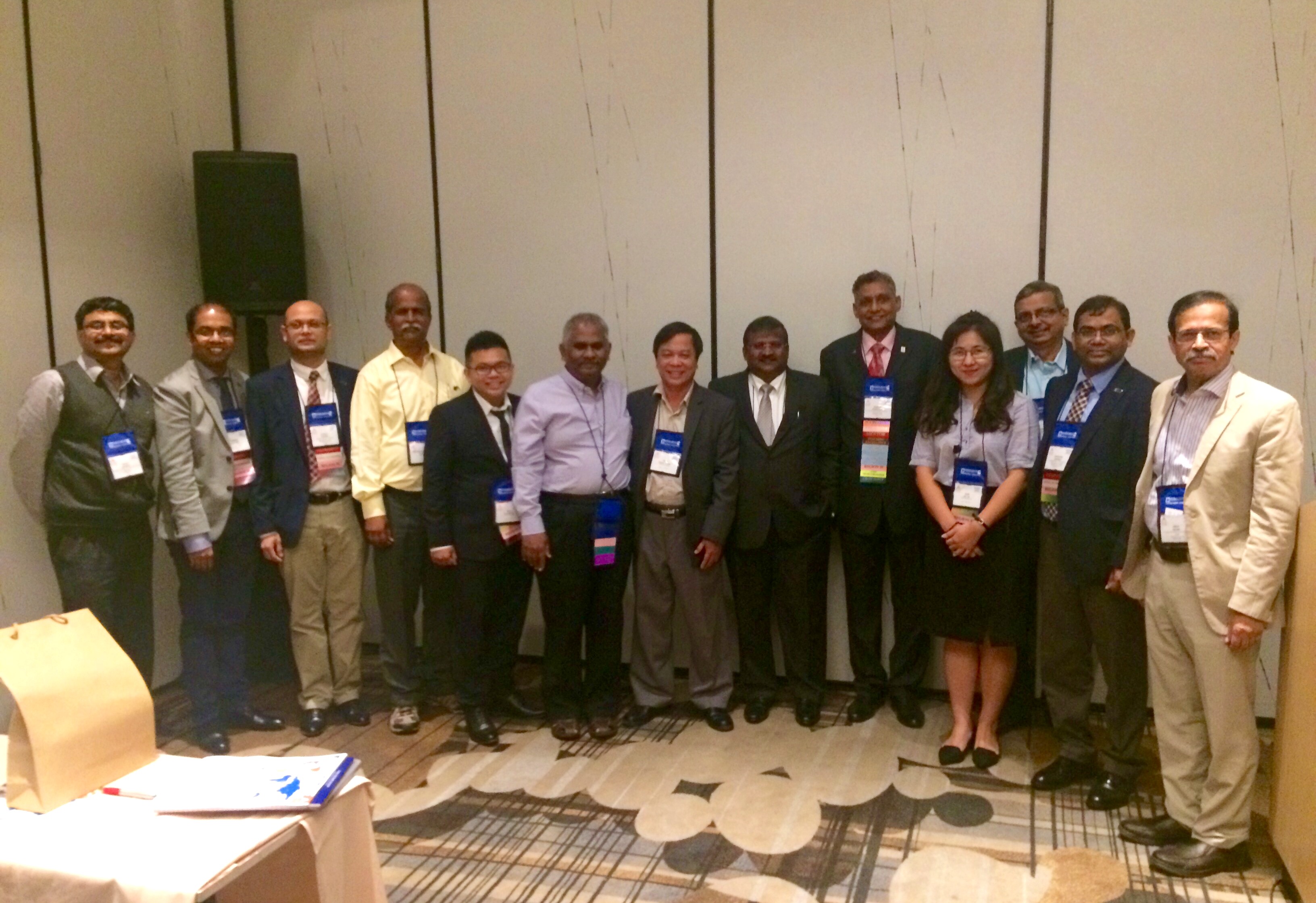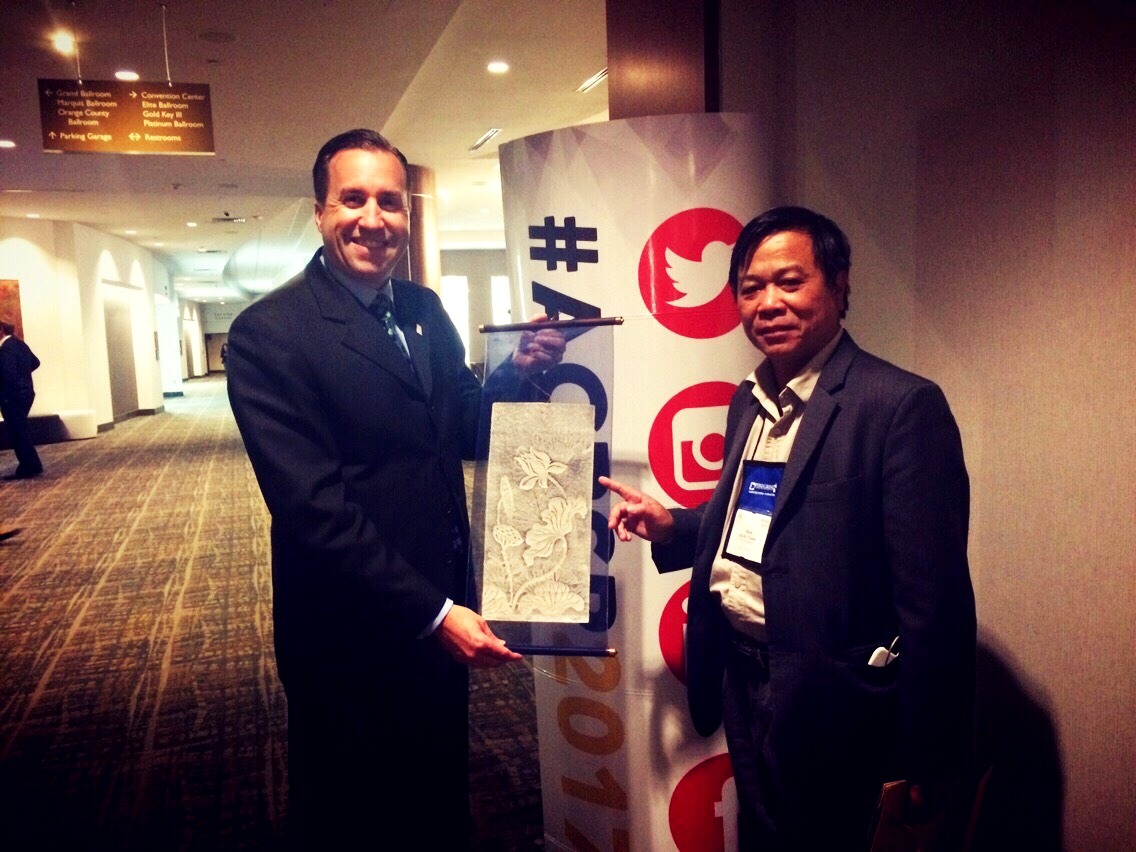 ACBSP stands for Accreditation Council for Business Schools and Programs. This is a U.S. organization offering accreditation services to business programs focused on teaching and learning. In the US, ACBSP is one of the two most prestigious accrediting bodies in the business school arena.

ACBSP currently has 1,200 member campuses in 60 countries. Of those campuses, 956 have achieved accreditation and more than 157 are in candidacy for accreditation. Individual members on these campuses now exceed 13,000.

In order to obtain ACBSP accreditation, business schools must have an overall satisfactory score in the following categories: Leadership; Strategic planning; Student and stakeholder focus; Student learning and performance; Faculty and staff focus and Educational and business process management.

FPT University is joining the accreditation.