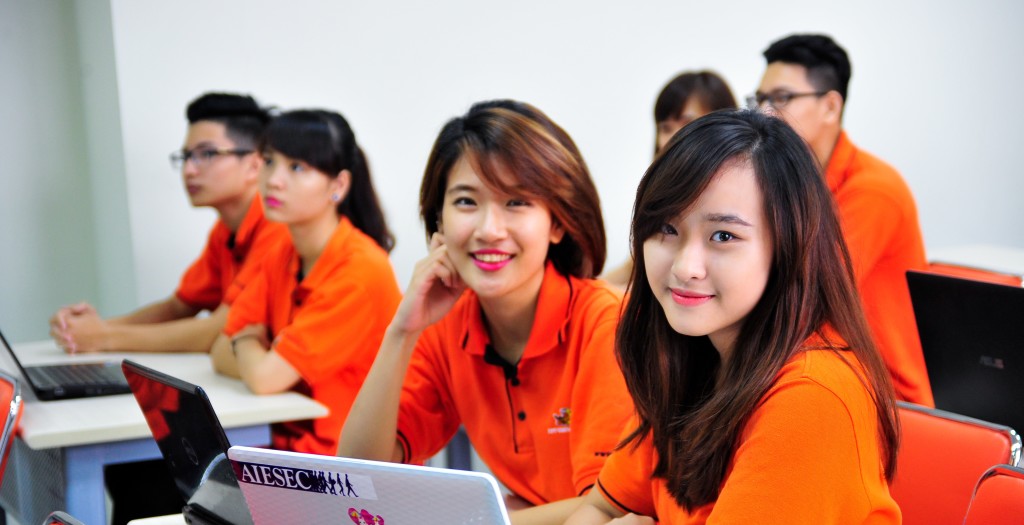 PROGRAM OVERVIEW
Course Name: Bachelor of Business Administration (BBA)
Validated /awarded by: FPT University Vietnam
Type of Course: Full-time, degree-awarded program
Duration: 10 terms
Intake: January | May | September
Accreditation: Globally-accepted
Tuition fee: 26 millions Vietnam Dong per term
This program aims to develop students' business acumen and management capabilities through an innovative and internationally recognized program built on the expertise of the leading professionals in the discipline. This program will:
Prepare students to launch their career at a global level and play a fundamental role in companies and organizations by providing them with the technical knowledge and leadership skills needed in the Finance, Entrepreneurship, Marketing and International Business sectors.
Provide an international environment and connections to the business world that will enable students to lead a successful career in the world's top corporations or set up their own business.
CAREER OPPORTUNITIES
The broad spectrum of the Bachelor Degree in Business Administration means that graduates are able to choose from a wide range of career paths across various business sectors. Graduates with excellent academic achievements are also eligible to continue their quest for higher education and attend postgraduate program. This bachelor's graduates aspire to work in positions such as:
Financial Advisor
Client and Business Support
Equity Dealer
Management Trainee
Junior Financial Controller
Executive Assistant for CEO
Treasury Dealer
Equity Dealer
COURSE ASSESSMENT
In this course, assessment is a combination of
Individual exams and presentations
Group assignments and presentations
Group coursework and individual coursework
In the final term, students are required to complete a Capstone Project as the main work to determine their academic achievement. This project is used to evaluate and represent your hard work and effort during your study. Details of assessment requirements will be specified in the full course description given by your lecturer at the beginning of each course.
ENTRY REQUIREMENTS
Academic Qualification
The candidates who are seeking admission to the program must have:
A High school certificate from a national-accredited educational institute.
The following examples demonstrate some qualifications from different countries accepted by FPT University:
Bangladesh: Higher Secondary Certificate
Cambodia: Upper Secondary School or Baccalauréat
Ghana: West African Senior School Certificate Examination (WASSCE)
Indonesia: Upper Secondary School Diploma (Ijazah SMA) or Certificate of Final National Examination (Surat Keterangan Hasil Ujian Nasional)
India: Senior School Certificate / Pre-University Certificate / Pre-Degree Certificate
Kenya: Kenya Certificate of Secondary Education or East African Advanced Certificate of Education
Laos: Upper Secondary School Diploma
Nigeria: West African Senior School Certificate Examination (WASSCE)
Philippines: High School Diploma
Senegal: Baccalaureate / Technical Baccalaureate
Others
2. English proficiency
Success at FPTU begins with a strong comprehension of the English language. Because our rigorous courses are taught in English and move at a fast pace, fluency in the language is necessary for understanding concepts and expressing yourself effectively. Applicants whose native language is not English must provide evidence of English language proficiency. You need to meet one of the following requirements:
TOEFL (PBT): 550/ TOEFL (IBT): 65
IELTS: 6.0 or Equivalent
(Test score must be valid at the time of submission)