On May 18th, FPT Education (FE) was pleased to welcome the CEOs of Siemens in ASEAN and Vietnam. The leaders of Siemens expressed their interest in the curriculum of the FE training units and they were impressed with the facilities in Hoa Lac campus.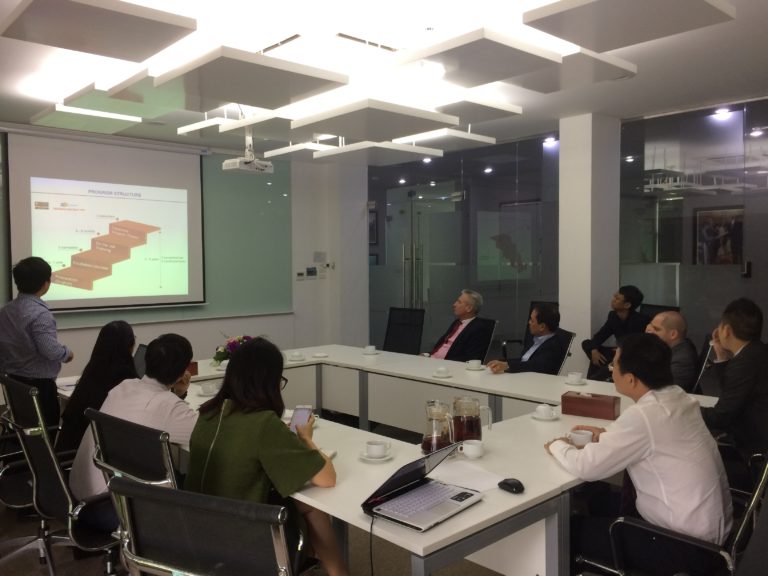 During the meeting held at FPT University (Vietnam), Mr. Armin Bruc – General Director of Siemens in ASEAN and Mr. Pham Thai Lai – CEO of Siemens in Vietnam worked together with Vice Rector of FPT University – Ms. Nguyen Kim Anh and other Heads in charge of training at FE. Mr. Hoang Viet Ha, CEO of FPT Group participated in the meeting as well.
The leaders from Siemens learned about the training program at FPT University (FU) and FPT Polytechnic (FP). Mr. Armin Bruc expressed his interest in IT training at FU. At the same time, he appreciated the 'practical learning' program at FP College of Practice. General Director of Siemens Group in ASEAN said that in the future Siemens is looking forward to the opportunity of co-operating with FPT.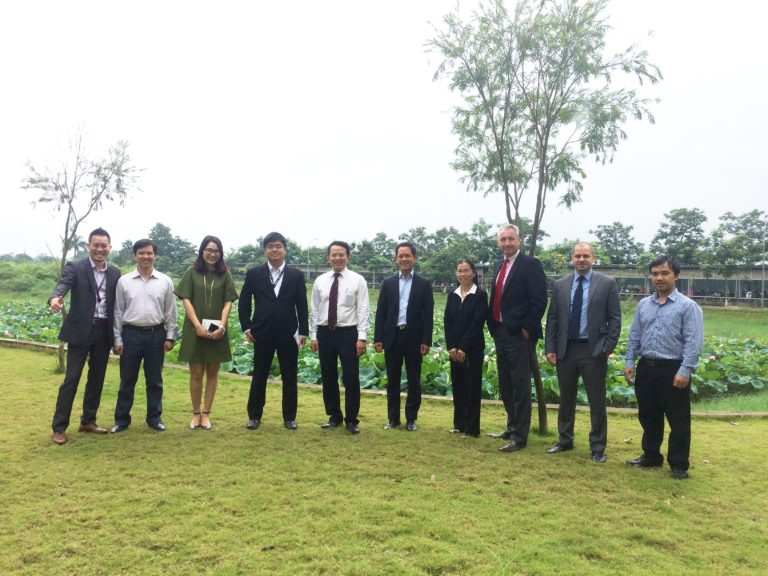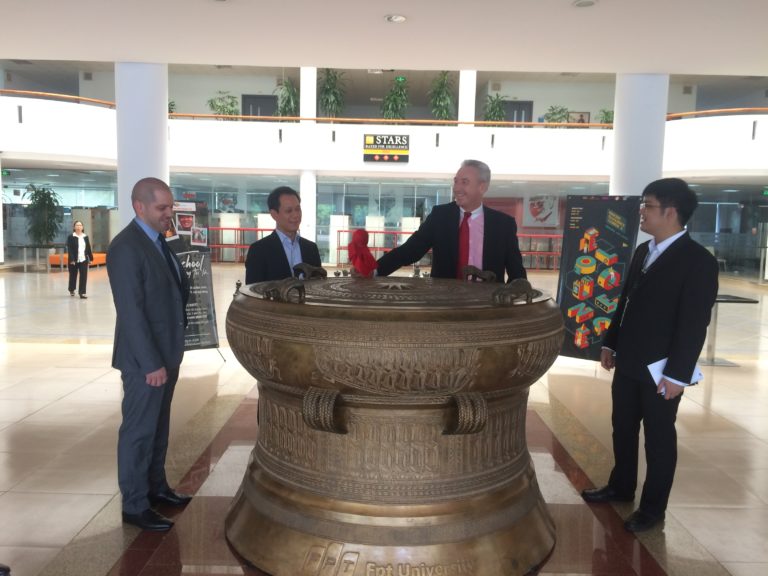 After visiting the campus of FPT University and the student dormitory area, Mr. Armin Bruc commented: "The facilities at FPT University are complete. In particular, he also shared his joy: "If I were young, maybe I would study at FU."
Up until now, this is the second visit of Siemens Group to FPT University. General Director of Siemens Global will continue to visit and work with FE on May 24th.
In recent years, FE has been paying special attention to establishing and expanding cooperation with prestigious corporations and educational institutions in the world. Currently, FE has built up a network of training partnerships with more than 60 partners in more than 20 countries in Europe, Asia and America.