Vision
FPT University 's vision to 2020 is portrayed in iGSM [Industry Relevant – Global – Smart Education –Mega] in which the education system concentrates on the industry-oriented outcome and provides the education service that the society, businesses and industries need. FPT University aims to become a mega university with smart education technology applied to raise the teaching and learning methods and quality to reach the goal of 100,000 students in 2020 including 15% foreign students.
2. Mission of FPT University
The University provides competitive advantages to learners and contributes for the expansion of
national knowledge.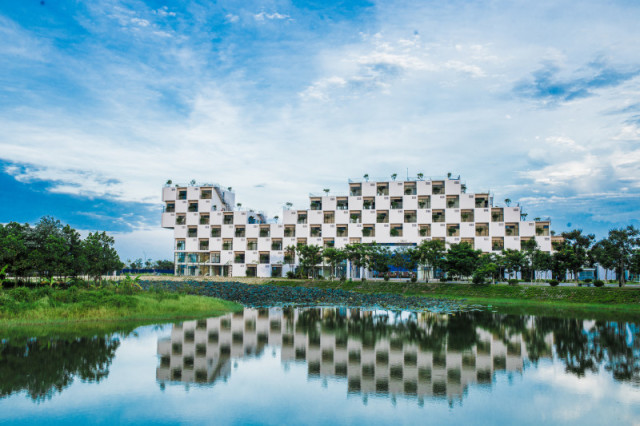 3. Statement of Mission – Faculty of Business
The Faculty of Business provides a quality, student-centered learning environment to prepare students to be competent, ethical business professionals, entrepreneurs and leaders in the Vietnam workplace and in the world.
This mission is accomplished by offering quality curricula that are delivered by qualified, involved faculty dedicated to improvement processes in order to prepare the graduates to contribute to the world of knowledge economy.